Reading changed my life!
I used to avoid reading as much as possible. I trained myself to love reading and I am so grateful that I did.
I can confidently speak about and understand a wide array of topics that I used to be uncertain about — financial markets, physics, genetics, relationships, marketing, history, investing, business, leadership, and more.
Reading is a superpower.
If you don't know what to read that means you aren't reading books. Virtually every book you read will have references and recommendations of other books to read. Start out by reading what you love.
Here's a video of 10 books I read.
"Read what you love until you love to read. Everybody I know who reads a lot loves to read, and they love to read because they read books that they loved. It's a little bit of a catch-22, but you basically want to start off just reading wherever you are and then keep building up from there until reading becomes a habit. And then eventually, you will just get bored of the simple stuff."
– Naval Ravikant
When I read biographies the most common thing among the people I read about is that they all read books voraciously. The thing I love about reading biographies is that you get to take on the traits and mindsets of some of the most incredible people who ever lived.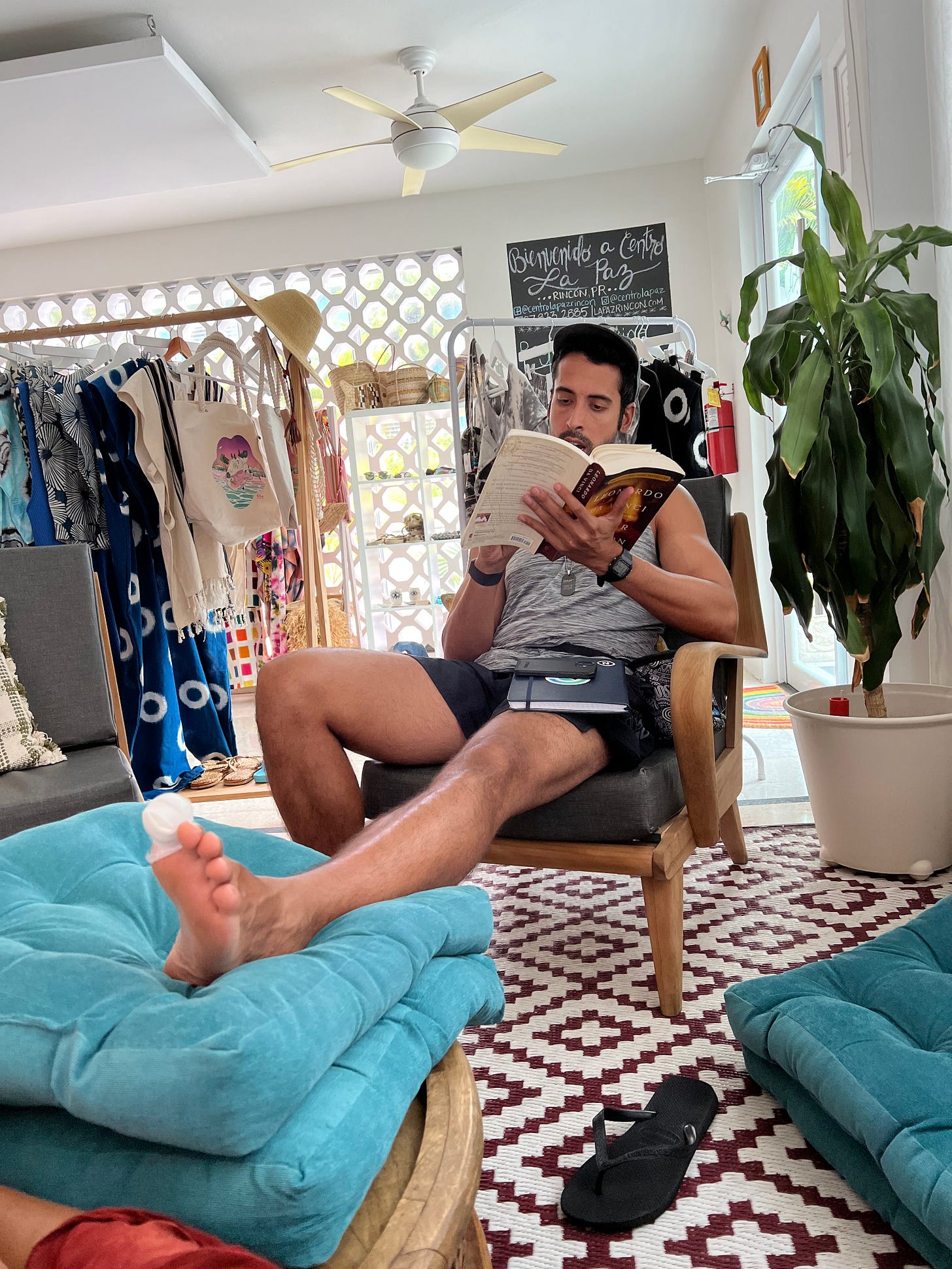 Make it a habit to read for 30 minutes per day. If you can't do that start with one page per day.
Don't have time?
Rather than scrolling through social media make it a habit to open up your Kindle app instead and read for 30 seconds. I know that sounds silly and insignificant but if you understand how habits form and the power of compounding you'll understand the power of reading for even as little as 30 seconds.
I compiled a list of books on that have impacted my life.
Here's a video of a reading strategy I like to use.
For those of us in the USA it's a long weekend. I hope you decide to block out time and invest it with books. It will change your life.
P.S. – When you are ready… here are ways I can help you have more energy, better sleep, and improved focus👇🏽